Device Procurement And Deployment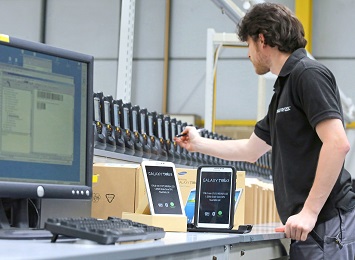 As Solutions Integrator and with strategic Alliance with all respectable Names of IT Infrastructure OEMS we have strength of helping our customer and partners to procure best compliant machines at most affordable prices, reducing customer time in hunting right solution.
We help customer to evaluate right product or solution through our Infrastructure consulting services and then our Procurement Services help to buy best deal out of selected solutions. Which could increase  ROI for customer.
Desktops , Laptops & Graphics Workstations.
Servers – Racks, Tower & Blade center ( Intel/ RISC).
Blade Center Solutions & Virtualization. 
Tablets & Mobile Devices.
Thin Client & Zero Client.
Smart Class AIO Machines.
Switches & Routers
Access Point & Wifi Solutions
EPABX & VOIP Solutions
End to End Project Design & Implementation
Racks & KVM
Power Conditioning & UPS
Precision Cooling
Access Control & Security
Network – Data & Voice & NW Security
Servers, Blade Center Solution & Storage
Server Load Balance & High Availability
Virtualization & Integration
Mail & Messaging
Sever Sizing as per application and upgrade
Back Up Appliances, Tape Library & Solution
Network Security & NW Load Balancer
Mobile Device management
NW & Endpoint Security
Firewall & UTM
Telecom/VOIP security
Web/application/Data security.
Antivirus & SSA
Security Surveillance & Access Control
IP Camera & Video Storage  & Video Analytics
Access Control & Identity Management- Bio Metric Solutions
Interactive Boards & Panels for Digital Class
Video Wall for Command Center or Display
Digital signage
Projection Equipment
Software Licenses & Deployment support
Microsoft
Oracle
Adobe & Corel
RED HAT
Tally
SAP
VMware , Linux & Microsoft
VSAN
VDI
Services
Warranty and SLA Upgrade services
Deployment & Project Management services
Help Desk Management  & Inventory Management Services
Annual Maintenance Contract
Control & Command support Services
Resident Engineer and Help Desk Management
HW, SW & Application Deployment